Best 10 Website Designer in Firozpur, Punjab
List of the Top 10 Web Developers and their services in Firozpur, Punjab area.
Supercharge Your Digital Success With
WebDevsHub
We're not just about services; we're about tangible, game-changing results. Ready to boost your online presence, drive traffic, and supercharge conversions? It starts here.
Services
Web Development
Search Engine Optimization (SEO)
UX / UI Design GP Webs - Website Designing And Development Ferozepur
GP Webs is a leading website designing and development agency in Ferozepur. With years of experience and expertise, they have a great team of developers who provide high-quality web and mobile app development services. They combine their technical knowledge, industry trends, and delivery model to offer powerful web solutions. GP Webs also specializes in SEO and digital marketing services, helping businesses achieve high rankings and increase brand visibility across the web. They offer affordable prices for their development and mobile app services. Clients have praised GP Webs for their professionalism, ability to understand requirements, and timely project delivery. With the constantly changing trends and technologies in the digital world, GP Webs emphasizes the importance of keeping websites up-to-date. They acknowledge the increasing usage of mobile internet and the role of artificial intelligence in shaping the future."
| | |
| --- | --- |
| Mobile | |
| Address | #35, St. No. 1, Baba Ram Lal Nagar, Ferozepur City, Punjab 152002 |
| Website | gpwebs.com |
| Business Type | Website designer |
| Google Rating | 5 |
| Google Reviews | 0 |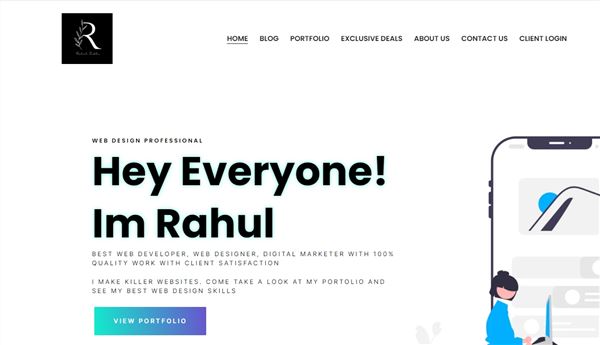 Rahul Sodhi - Web Developer, Digital Marketer
Rahul Sodhi - Web Developer, Digital Marketer
Rahul Sodhi is a highly skilled web developer, digital marketer, and web designer. With a focus on delivering top-quality work and ensuring client satisfaction, Rahul has built a reputation for creating killer websites that showcase his exceptional web design skills.
In today's digital world, having a website is crucial for every business. A website adds credibility to a business and allows for the showcase of various offers, ultimately enhancing the conversion rate.
Rahul and his team have received glowing reviews for their work. Clients have expressed their satisfaction with the professional and easy-to-navigate websites created by Rahul. The customer service provided by Rahul and his team is highly efficient, with prompt responses to any questions or concerns. Monthly reports are also provided to keep clients updated on the performance of their websites.
The results speak for themselves. Since partnering with Rahul, clients have seen a 200% increase in the number of online contact forms being filled out and returned. This success can be attributed to the close collaboration between Rahul and his clients to ensure that the websites meet all the desired criteria. The end result is attractive, organized, and effective websites.
Rahul's team is not only skilled in web design but also provides exceptional support for WordPress. They are responsive and knowledgeable, guiding clients in the right direction when faced with challenges or uncertainties.
Thrive is the word that best describes Rahul's team. Their talent in web design is extraordinary, and clients are often amazed by the sources of traffic to their websites.
Services:
Web development
Web design
Digital marketing
Location:
Near Baba Ram Lal Nagar Gurudwara, Amar Nagar, Ferozepur City, Punjab
Contact:
For project and general inquiries, contact rahulsodhi.com
Don't be shy! Just tell us about yourself or your company, and we'll figure out the best option for you.
| | |
| --- | --- |
| Mobile | |
| Address | Amar Nagar, near Candlewood Resort, Ekta Nagar, Firozpur, Ramewala, Punjab 152002 |
| Website | rahulsodhi.com |
| Business Type | Website designer |
| Google Rating | |
| Google Reviews | 0 |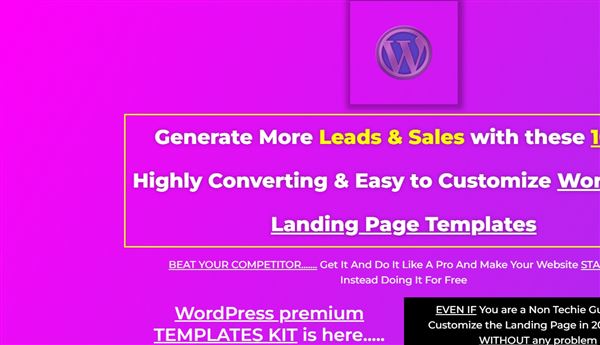 Digicourse Services
Digicourse Services: Boost Your Online Presence with High-Quality WordPress Templates
Digicourse Services is a leading agency that offers a wide range of digital products and services to help businesses and individuals create a strong online presence. With their extensive collection of 1000 highly converting and easy-to-customize WordPress landing page templates, they provide a comprehensive solution for increasing leads and sales.
Features of Digicourse Services:
1000 High-Quality Ready Made WordPress Templates
Value of templates: ₹67,999
270 HTML5 Templates
Free Bonus: Divi Theme With Divi Theme API License Key (Value: ₹19,841)
Elementor Pro Plugin (Value: ₹19,499)
Element Pack Pro (Value: ₹9,856)
20 Premium Elementor Addons (Value: ₹60,499)
1 Crore Pre-Written Articles (Value: ₹6,099)
AtoZ SEO Tools With Purchase Code PHP Script (Value: ₹3,187)
1500 Canva Post Bundle Business Success (Value: ₹60,499)
8000 Facebook Business Groups Links with 200 Million People (Value: ₹1,000)
50 Premium Elementor Landing Pages (Value: ₹5,699)
Compatible with Elementor Page Builder
Speed, Security, and SEO Optimized
Flexible with Drag and Drop 1-Click Editor
Free for Commercial Use
100% Satisfaction Guaranteed
Mission/Vision:
Digicourse Services was established in 2022 with the mission to spread happiness through their quality digital products.
With Digicourse Services' WordPress Premium Template Kit, you can easily customize landing pages to boost your results, even if you have no technical skills. These templates are proven to be highly effective for increasing conversions and improving lead quality. The mobile-responsive designs ensure that your landing pages will look great on any device.
By investing just ₹399, you can access their exclusive collection of 1000 stunning WordPress templates. Save thousands of rupees that would be spent on building custom landing pages. Whether you are building websites for personal use or for clients, these ready-made templates offer a wide variety of features and customization options without the need for coding.
Digicourse Services' WordPress templates are fully compatible with popular plugins like Yoast, WooCommerce, WPML, WP Forms, and more, ensuring that you have all the necessary tools to create professional websites for any purpose.
No more struggling with landing pages that don't convert or expensive tools like Clickfunnels. Digicourse Services provides an affordable solution to help you create captivating landing page designs effortlessly. Don't waste time and effort with free themes and plugins. Upgrade to their premium WordPress Template Kit and take your online success to the next level.
Don't miss out on this opportunity. Purchase the 1000 Premium WordPress Landing Page Templates for just ₹399 and receive a bonus surprise to help you achieve success online.
Experience the expert choice. Join thousands of satisfied customers and let Digicourse Services empower your online journey.
| | |
| --- | --- |
| Mobile | |
| Address | 90, Azad chowk, Ferozepur Cantt, Punjab Pin code- 152001 |
| Website | digicourse.co.in |
| Business Type | Website designer |
| Google Rating | |
| Google Reviews | 0 |
UNIVERSAL WEB - Software And Web Developers
| | |
| --- | --- |
| Mobile | |
| Address | New Purba, Faridkot Rd, near Mobile Tower, Satiya Wala, Firozpur, Satyewala, Punjab 152002 |
| Website | |
| Business Type | Software company |
| Google Rating | 5 |
| Google Reviews | 43 |
Dignity Web Studio
| | |
| --- | --- |
| Mobile | |
| Address | Shop No, 11P, Street No. 4, Cantonment Area, Ferozepur Cantt, Punjab 152001 |
| Website | dignitywebstudio.com |
| Business Type | Website designer |
| Google Rating | 5 |
| Google Reviews | 6 |
IDaya Consultings
| | |
| --- | --- |
| Mobile | |
| Address | 3, Bazar Number 2, Cantonment Area, Ferozepur Cantt, Punjab 152001 |
| Website | idaya.co.in |
| Business Type | Website designer |
| Google Rating | 5 |
| Google Reviews | 2 |
Faryst Technologies
| | |
| --- | --- |
| Mobile | |
| Address | House number 115 Azad chowk Firozepur cantt, Firozpur, Punjab 152001 |
| Website | |
| Business Type | Software company |
| Google Rating | 5 |
| Google Reviews | 1 |
Ontiver
| | |
| --- | --- |
| Mobile | |
| Address | new abadi circular road opp, banta singh chakki, Firozpur, Punjab 152002 |
| Website | |
| Business Type | Software company |
| Google Rating | 5 |
| Google Reviews | 0 |
Webininfosoft
| | |
| --- | --- |
| Mobile | |
| Address | WJGC+4GV, Cantonment Area, Ferozepur Cantt, Punjab 152001 |
| Website | |
| Business Type | Website designer |
| Google Rating | 4 |
| Google Reviews | 0 |
Techy Web
| | |
| --- | --- |
| Mobile | |
| Address | XJ75+XRQ, Turi Bazaar Road, Dhobi Mohalla, Firozpur, Punjab 152002 |
| Website | |
| Business Type | Website designer |
| Google Rating | |
| Google Reviews | 0 |
Web Developers From Related Cities in Punjab